Follow this step-by-step guide to help you get into the dental school of your dreams
This free dental school admissions guide is intended to help you get into dental school. Learn how to strengthen your application so you will be competitive anywhere. By following the guide and putting in some hard work, you can begin the dental school admissions process ready to succeed every step of the way.
Enter your email to access
How to Get Into Dental School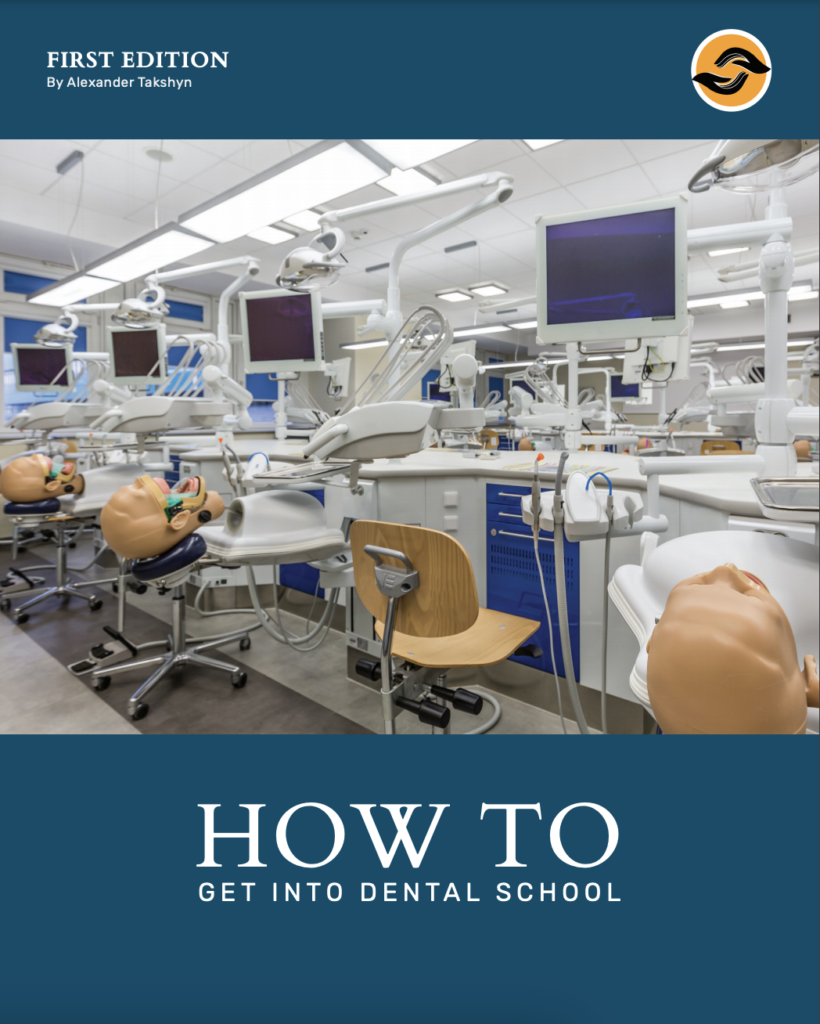 Here's a look at what's inside:
Predental Overview – See a list of the most common prerequisite classes. Find out what you need to know to have the best volunteering, research, and shadowing experiences. You can also find answers to commonly asked questions about entering your experiences on your AADSAS application.

DAT Resources – Get an overview of a wide range of DAT study resources. Learn how to put together an effective study schedule. Read strategic tips to optimize your study for each section of the test.

Letters of Recommendation – Find out how to get the strongest LORs by carefully planning who, when, and how to approach potential letter writers.

School-Specific Information – Use this list of GPAs, DAT scores, and unique features/characteristics of every dental school in the US and Canada to help you decide where to apply.

Preparing for Interviews – Learn about the different types of interviews. Read suggestions for developing high-quality answers to common interview questions. Plan out a professional wardrobe for your interview day.

Canadian Applicants – Throughout the guide, read additional guidance and tips for students applying to Canadian dental schools.
See SDN's other How To Admissions Guides: