Follow this step-by-step guide to help you get into the occupational therapy school of your dreams
Is your dream to help people recovering from devastating injuries and illnesses lead full and productive lives? Occupational Therapy helps people across their lifespan do the things they want or need to do.
This free occupational therapy school admissions guide is intended to help you get into occupational therapy school by strengthening your application to be competitive anywhere. By following the guide and putting in some hard work, you can begin the occupational therapy school admissions process ready to succeed every step of the way.
Enter your email to access
How to Get Into Occupational Therapy School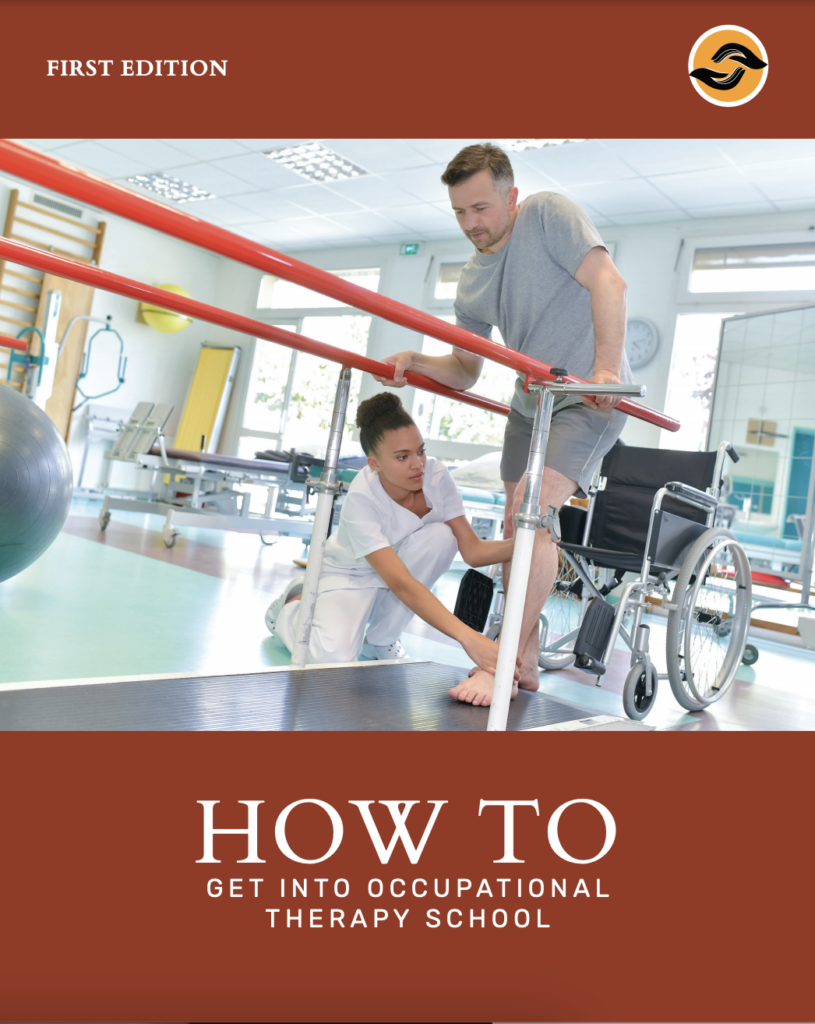 Here's a look at what's inside:
Pre-Application Overview – See a list of common pre-requisite classes, learn about shadowing, extracurricular activities, research, and the value of learning about OT as a career field leading up to filling out your OTCAS (or non-OTCAS) application.
GRE Resources – Read an overview of each section of the Graduate Record Exam (GRE) test, learn about various test prep resources, see an example study timeline, and prepare for test day.
OTCAS Application – Learn details of filling out each OTCAS application section, including the personal statement, supplemental applications, GRE, transcripts, and evaluations.
School-Specific Information – Use this list of unique details about every OTD program in the US to help you decide where to apply.
Preparing for Interviews – Get ready for interviews by choosing proper attire, reviewing sample questions, and learning what to do after the interview.
See our other How To admissions guides: