Follow this step-by-step guide to help you get into the optometry school of your dreams
This free optometry school admissions guide is intended to help you get into optometry school. Learn how to strengthen your application so you will be competitive anywhere. By following the guide and putting in some hard work, you can begin the optometry school admissions process ready to succeed every step of the way.
Enter your email to access
How to Get Into Optometry School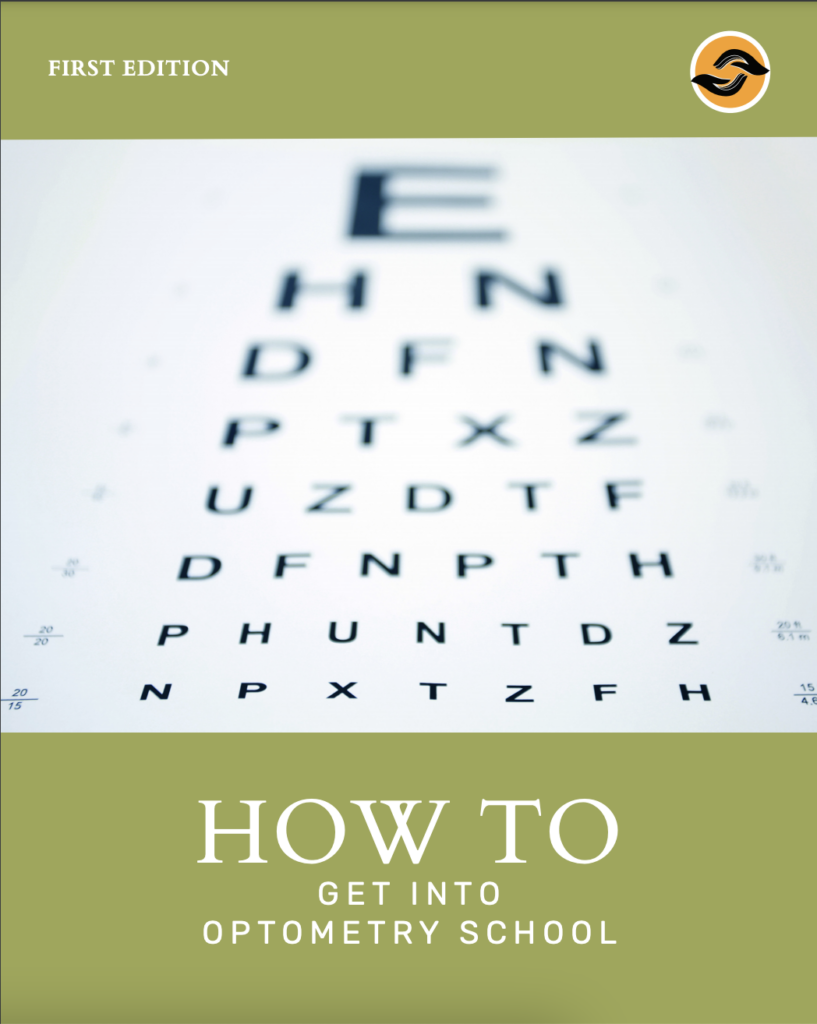 Here's a look at what's inside:
Pre-Application – Understand what courses and grades are required to get into optometry school. Find out what you need to know to have the best volunteering, work, research, and shadowing experiences.

Writing the OAT – Learn about the Optometry Admissions Test (OAT), including what topics are covered and commonly used test prep resources. Includes tips on how best to study for the exam and how it is scored.

The Application – Understand the different parts of the application and what you need to include in each, including academic history, letters of evaluation/recommendation, experiences, and achievements.

School-Specific Information – Review the average OAT and GPA of each school's applicants and matriculants, as well as tuition and personality details.

Deciding Where to Apply – Learn what questions you should ask about each school to ensure you select the best options for you.

Interviews – Get a breakdown of the interview process, including types of interviews, common questions, and how to prepare.
Check out our other admissions guides: