Thank you for your interest in sponsoring the Student Doctor Network! SDN relies on sponsorship support to serve our community of pre-health students, health professional students, and practicing doctors. Learn more about our mission.
You have multiple options to support SDN:
Sponsorship
Sponsorship provides your organization with access to a specific audience within the SDN forums or articles areas. The primary display area above a specific forum is reserved for our sponsors. In most cases, your banner will display in rotation with three or nine other sponsors to website visitors. You can learn about our Sponsorship Policies here.
We also offer additional sponsorship recognition packages on a space available basis:
Webinars designed to provide students with a breakdown of key information about the application process and how they can successfully navigate through it.
Recognition as an "Exclusive Sponsor" when sponsoring all placements within one forum for a minimum of 12 months.
We are also open to any affiliate ideas you may have that would benefit our audience and support our mission. Please contact Carol Gregory for more information about these opportunities.
Please note, SDN does NOT offer sponsored posts or articles.
Self Service Sponsorship
We offer a self-service sponsorship option for the SDN Forums and articles. This option gives you, the sponsor, autonomy to upload your banner ads, complete the payment via credit card, and view ad statistics online. View available sponsorship packages in our self-service system.
All banners are subject to SDN approval.
Full-Service Sponsorship
For sponsors who wish to make a longer-term commitment to support SDN, we offer full-service sponsorship. Our sponsorship manager Carol Gregory will help you set up your sponsorship and complete payment via check or credit card. You will be able to view your statistics online as well. This option is available to sponsors who opt for a minimum of a three-month commitment. Sponsorship of 12 months or more will qualify for a 10% discount.
Ad Networks
Lower display areas throughout the SDN site are available for bidding through ad networks:
Our Membership
SDN's diverse membership reflects our mission to build a diverse doctor workforce. Our forums, applications, and other tools help students on their path to a healthcare career, regardless of their background and financial means.
Our audience of students and healthcare professions reflects the diversity of the United States. Below, please see a breakdown of our US audience as verified by Quantcast Media: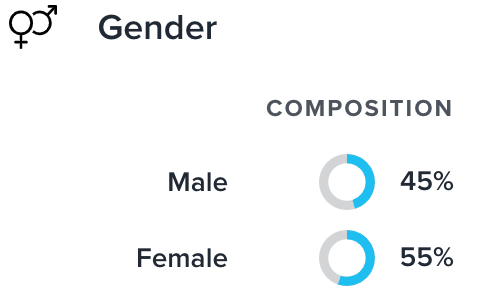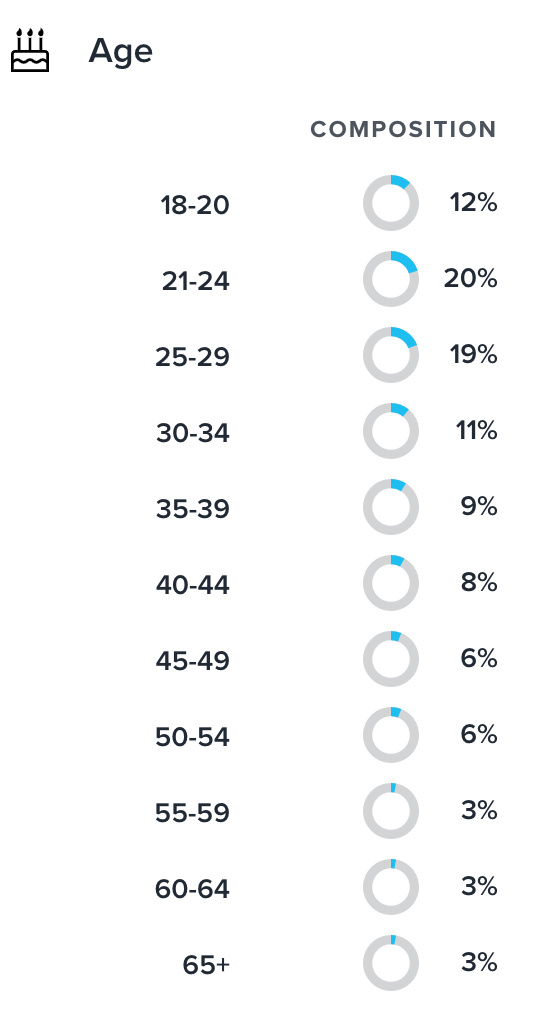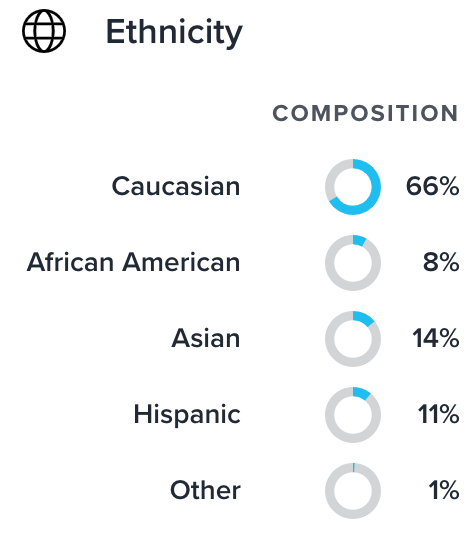 Data validated: December 15, 2020 Quantcast Media
For any questions or additional information, please contact Carol Gregory.